A week ago, the culmination of almost two years' efforts gained fruition. But let's backtrack. I finished writing my latest novel a year ago, including extensive self-editing, as you would expect from me. After beta edits were completed (thanks to Nina, Leslie, and Anji!) and a title was agreed upon with my beta team, acceptance of The Mist of Her Memory by Meryton Press took place merely a week after submission. I knew the romantic suspense/mystery novel was a compelling story from that response.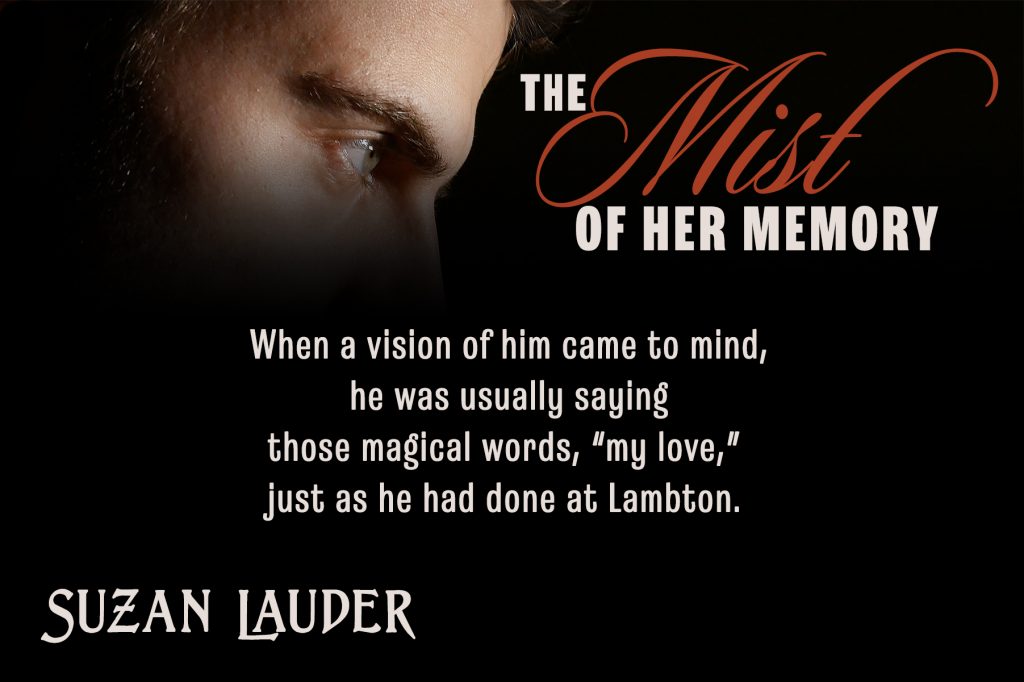 Twice weekly posting at A Happy Assembly last autumn and the timing of commencement of editing with Sarah Pesce and Ellen Pickels and cover design by Janet Taylor meant an early 2019 release date. In fact, The Mist of her Memory was released a week ago–five days ahead of the planned date! Yes, darling Amazon decided I didn't need a promotional lead-up to release, thumbing its nose at my scheduled cover reveal at Diary of an Eccentric and the pre-release marketing and sales plan by Janet Taylor of Meryton Press.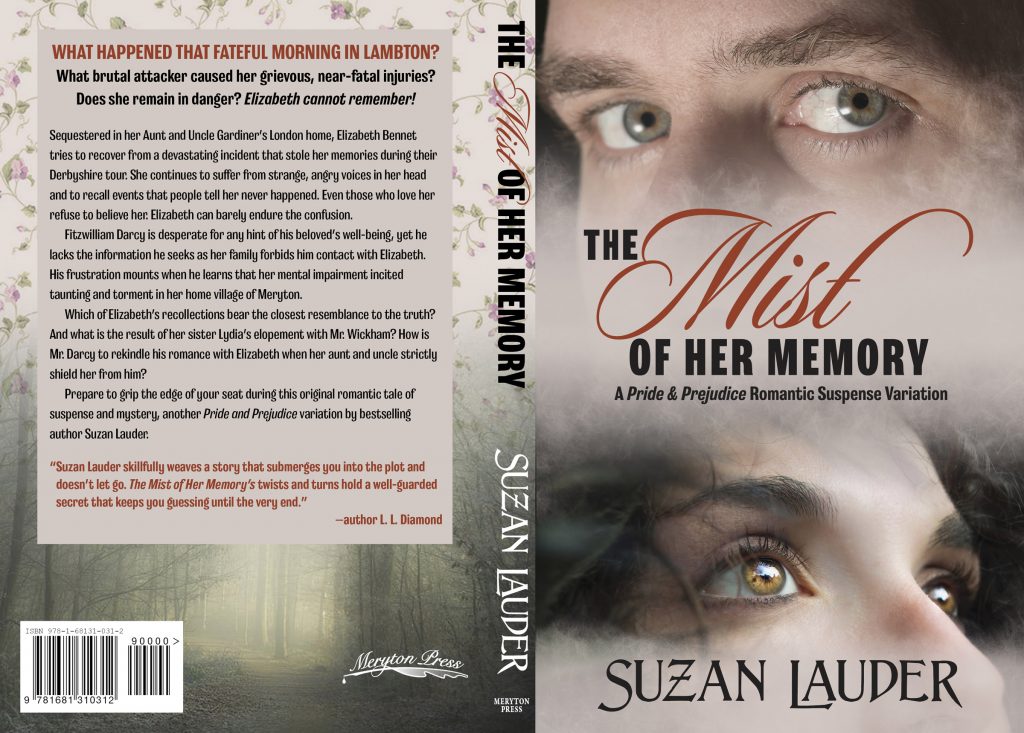 While it meant me finally twiddling my thumbs after months of preparation, the early release got the book into the hands of readers sooner. Reviews started to come in within two days of the e-book's appearance on Amazon. I hadn't realized it was such a fast read–it must be enthralling for such quick responses.
Of course, I'd been through all this before three times, but with fewer glitches by the monopolistic distribution channel. Thank goodness for Ellen Pickels at Meryton Press, who ironed out the list of problems on the book's page for me!
To celebrate the release of The Mist of Her Memory, Meryton Press is holding a sale on my back-list: that's the three books of mine they've published in the past. Alias Thomas Bennet, my debut novel that's a mature Regency romance with a mystery twist, is on sale now. Bestseller Letter from Ramsgate will follow tomorrow with a three-day sale. Finally, triple top-ten of 2017 listed mini-novel A Most Handsome Gentleman will also be on sale for three days. All are already well-priced given the quality of Meryton Press's books, but they'll be 99₵ and £99 in an Amazon Countdown Deal for US and UK customers. I hope appreciative customers will feed the author's ego with some kind commentaries in the form of new reviews after they snag these great deals!
Watch for more of Janet B. Taylor's teasers and the blog tour announcements on my Facebook page!
~~~
What happened that fateful morning in Lambton?
What brutal attacker caused grievous, near-fatal injuries?
Does she remain in danger? Elizabeth cannot remember!
Sequestered in her Aunt and Uncle Gardiner's London home, Elizabeth Bennet tries to recover from a devastating incident that stole her memories during their Derbyshire tour. She continues to suffer from strange, angry voices in her head and to recall events that people tell her never happened. Even those who love her refuse to believe her. Elizabeth can barely endure the confusion!
Fitzwilliam Darcy is desperate for any hint of his beloved's well-being, yet he lacks the information he seeks as her family forbids him contact with Elizabeth. His frustration mounts when he learns that her mental impairment incited taunting and torment in her home village of Meryton.
Which of Elizabeth's recollections bear the closest resemblance to the truth? And what is the result of her sister Lydia's elopement with Mr. Wickham? How is Mr. Darcy to rekindle his romance with Elizabeth when her aunt and uncle strictly shield her from him?
Prepare to grip the edge of your seat during this original romantic tale of suspense and mystery, another Pride and Prejudice variation by bestselling author Suzan Lauder.
"Suzan Lauder skillfully weaves a story that submerges you into the plot and doesn't let go. The Mist of Her Memory's twists and turns hold a well-guarded secret that keeps you guessing until the very end." — author L. L. Diamond