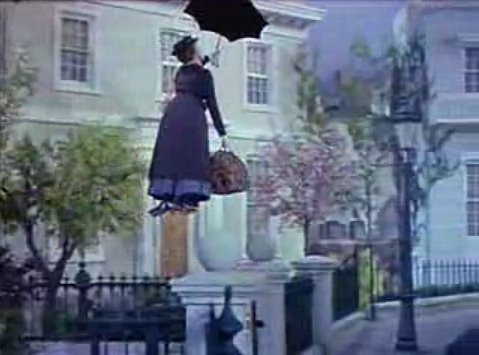 That's me, on my way around the world with my parasol, now that Letter from Ramsgate is live on Amazon! Yes! It's on its way up the rankings, and you can buy it now!
Don't let the serviceable bag fool you. The boots are thigh-high, and the ribbons and feathers for the hat are inside that bag, ready for any occasion!
Come on! Grab your parasols and let's get this show on the road! Elizabeth and Georgiana are waiting for us!

Letter from Ramsgate Blog Tour Schedule:
2016 October 17   The Spotlight is on new character Lady Edwina: a guest post, excerpt, and the first chance at the giveaway with Maria Grazia at My Jane Austen Book Club.
2016 October 18   Guess who's coming to tea? George Wickham never misses an opportunity when he sees one, and I share the excerpt with Margie at Margie's Must Reads!  A giveaway opportunity is included in this stop too! Does Wickham enter?
2016 October 19   Parasol on a honeymoon–an LfR cutting room floor vignette and giveaway stop with huge JAFF author supporter Claudine at Just Jane 1813.
2016 October 20   Rita reviews Letter from Ramsgate! Yes, my first blog tour review is from the lady who's been asking for this book ever since the first excerpt from the AHA version showed on my blog. From Pemberley to Milton is the place to hear how she liked my second published novel.
2016 October 21   Another road trip vignette featuring Elizabeth Bennet is featured at Babblings of a Bookworm with host, Ceri, and another chance at that fantastic giveaway!
2016 October 22   Liz hosts an excerpt and giveaway: three ladies Hunsfordize an un-gentleman-like gentleman, and none is Elizabeth Bennet! Liz's Reading Life.
2016 October 23   Rita gets her just desserts, or, "what did she like best about Letter from Ramsgate, and how did Suzan translate than into a perfect guest post/vignette?" She interviews new character, Mrs. Younge! Stay for the giveaway at From Pemberley to Milton.
2016 October 24   Another book review of Letter from Ramsgate by Loren at Tomorrow is Another Day. I hope she likes it like Baci.
2016 October 25   There's a new lady in the LfR mix, and she's not Candy. Blogger interview, excerpt, and chance at the giveaway at So little time…so much to read!
2016 October 26   Nasty Lady Cecilia got cut from LfR, but Meredith at Austenesque Reviews is hosting her, Lady Saye, and a few others, along with our Meryton Press giveaway.
2016 October 27   Not only does Tina review Letter from Ramsgate, she hosts a setdown (excerpt) at Half Agony, Half Hope.
2016 October 28   Anna loved my breakout novel, Alias Thomas Bennet. What will she say about Letter from Ramsgate? She shares her review on Diary of an Eccentric.
2016 October 29   Bum Scratching in the Regency was the topic of my last guest post at A Covent Garden Gilflurt's Guide to Life. What hijinks could she have in mind for this visit?
2016 October 30   As a former flight attendant, blog tour hostess Janet once made a career of caring for travelers, and she's certain to comfort this tired author/blogger on her way home with a final stop at More Agreeably Engaged for a surprise and another chance at that great giveaway of Letter from Ramsgate.
2016 October 31   A lagniappe right here!
The Letter from Ramsgate Blog Tour proves to be one of the most exciting of the road trips with the redhead yet!
Don't forget to comment on the blog tour posts and enter the giveaway for a copy of Letter from Ramsgate. There are 4 paperbacks available for US entrants and 4 e-copies for international entrants. Be sure to click on the little arrows to get to your choice.
~
Bonus: During the blog tour, I'm a Featured Beau Monde Author!
BonSave
Save
Save