If there's one thing that's a constant in this world, it's that you can expect that busy people are eventually productive people.
So what can I hold as evidence? I managed a lot of completions since my last blog post, including:
A three week trip to England during which I sought out many Jane Austen locations (lifetime and film) among other tourist destinations, plus met JAFFers Mίra Magdó and Lizzie Sargent, and saw Pride and Prejudice with author Leslie L. Diamond at the only operating Regency theatre left in England (the Royal Theatre in Bury St. Edmunds)—that should have been a blog post in itself;
Writing a JAFF novella (working title The Fitzwilliam Intervention);
New writing on Book One: An Accomplished Woman of my non-JAFF Regency trilogy (the Lady Hoxley, Matchmaker Trilogy);
Collaborating with narrator Neil MacFarlane on the recently released audiobook for my novel The Mist of Her Memory.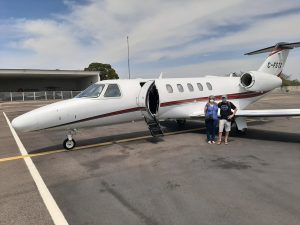 During the start of the current pandemic, I was still in my home in Mexico, which at the time seemed to be the safer place to be. In the midst of the expat travel panic in late March, I contracted viral pneumonia, which was also a COVID-19 scare. This meant I was in isolation in a nice private hospital in Mexico at the cost of an excellent insurance company then rushed home on a private jet since the commercial companies wouldn't take someone with my cough. For the record, I was tested as COVID-19 negative, as well as negative for Influenza A and B and Dengue.
I'm now recovering, though my lung capacity won't let me exercise like I used to, but that will be overcome in time. Being a COVID-19 vulnerable person, I must be more careful than most, so I remain isolated in my home, with only walks in a mask to get out of the condo. I don't mind, as it's a lovely loft apartment with huge windows and views to make you jealous, and includes two cats who like to cuddle up to me while I'm on the laptop on the sofa. I can read and write and edit like before, and I'm enjoying it as well. I'm busy enough that I have to say "no" to special projects, and all that's on top of a happy and balanced real life!
I'll let the pictures show the excitement from my trip! Click on the thumbnails for a larger picture.