I'm in a pickle as to where to go with my writing. I have a novel just started (book two of the Cecilia's Mismatches non-JAFF Regency romance trilogy, called The Chaperon) and I haven't yet got a solid plot carved in stone, just a general outline in my head. It's an opportunity to incorporate some of the learning I've just picked up and try to be a bigger person with a world human rights view. But how to start?
Let me backtrack.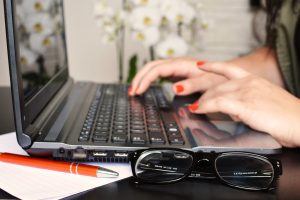 I finished writing the first book in the trilogy, An Accomplished Lady in June, and I'm quite pleased with how the novel turned out. Audra is a mashup of Catherine Bennet and Catherine Morland, though her love interest is a sturdier sort than Tilney. Cecilia is written after Caroline Bingley.
This week, Ellen Pickels and I finished editing my Austen-Inspired variation called Schemes of Felicity (formerly The Fitzwilliams Intervene). Listen for more about this light romance and other novellas from Meryton Press coming soon.
I'm in the midst of prepping an audiobook of A Most Handsome Gentleman with excellent narrator Ofelia Oliver, which should release next month. "Hot Collins" is such a funny mini-novel, and Ofelia gives all the inflection and emotion needed to make it great in an audiobook!
Those are water under the bridge—the same sort of work I've done for a while now.
But lately, with multiple calls to action on making Regency books more realistic as to the underrepresented groups of the people of the era (Lopt and Cropt Editing, Bella Breen, Katherine Grant, my two courses), I'm thinking a lot about how I can incorporate marginalized characters without making them too stereotypical or minor. When I say marginalized, I mean people of colour, LGBTQ++, disabled, or similar under-represented characters within JAFF or Regency romances. Because they were there in the Regency, and we've chosen to ignore them. So far.
I don't come to this without some degree of education. I attended two Beau Monde courses (Louisa Cornell's Gay in Regency England and LaQuette's Critical Lens) and the Beau Monde two-day annual conference and gained a ton of information on how to improve my writing.
In the past, I've written the "discovered an intelligent slave, purchased freedom for him and his wife, employed and educated them, brought them back to England for the top servant roles at Longbourn" with the Akuetes in Alias Thomas Bennet. The Akuetes even had an important role to play in alerting Mr. Bennet to a potential spy in Maria Lucas. But they were servants and in minor roles. I also did the raped, PTSD character for Fanny Bennet in the same book. I had a depressed, head injured lead character for Elizabeth in The Mist of Her Memory, when so many mentally ill characters are portrayed as villains in fiction.
The question is, how can a white, straight, cis, mentally disabled woman do better to write marginalized characters? Well, after a lot of fear and then subsequent soul-searching, I'm going to try in the best way I can. I'm going out on a limb to write Regency POC and gay characters as if they were regular characters except that sometimes, other characters treat them poorly because they appear different. It's their response, or the response of those they call friends, that has potential to bring on or settle tension in the story—if I allow it to become an issue. Is that lame? Potentially. But Regency authors are obligated to try to show examples of how the Regency really looked, and free Black people were a common and visible part of Regency England. Gay people were there, though less visible.
Within The Chaperon, I want to at incorporate a person of colour in a highlighted role, and show that Black people were not so uncommon in the Regency as our whitewashed Regency romances seem to demonstrate these days. But I don't want to go overboard and point out every black person in every role in town. That's a side plot that will distract from my romance. "and by the way, the farrier is black…" Clearly, I'm in the middle of a balancing act. Now, who would be a good character who's not a servant for my first try? Someone similar to a Mr. Denny or a Sir William Lucas?
The earl as a marginalized person will come in book three: Secret Affairs to Discuss. I have three characters who will suit, so I can incorporate multiple underrepresented people. This is the "Darcy and Elizabeth" book, though all three books are non-JAFF Regency romances.
This is a lot for me! I'm outside of my range of comfort, the excitement of writing is balanced by the nerves of the new material. I look forward to the challenge of doing something that's so right.
How about you? Are you ready to take up the challenge? L.L.Diamond has a major character who is gay in Undoing. Abigail Reynolds is in the midst of writing a book with an abolition subplot. You can check Maggie Mooha's Elizabeth in the New World as well. I'd love to read your #Black Lives Matter or other marginalized groups sensitive portrayal JAFF, and hear about your ideas in comments!