Who would expect heavy rains to be so welcome? After the recent extended drought in Los Angeles and Orange County, California, my home-away-from home again this weekend, it makes sense. My Chat Chit friends' gardens will green up! Of course, I attribute it to the engineer friend who passed away this week: he's up there above us, and repaired the systems!
The last time I was here, I was part of a "Meet the Author" event with "The Real Orange County Book Club." I enjoyed meeting another of their members yesterday. Her enthusiasm about my book and writing inspired me to share the Book Club Questions I wrote for their use when my novel, Alias Thomas Bennet, was their monthly read for September 2014.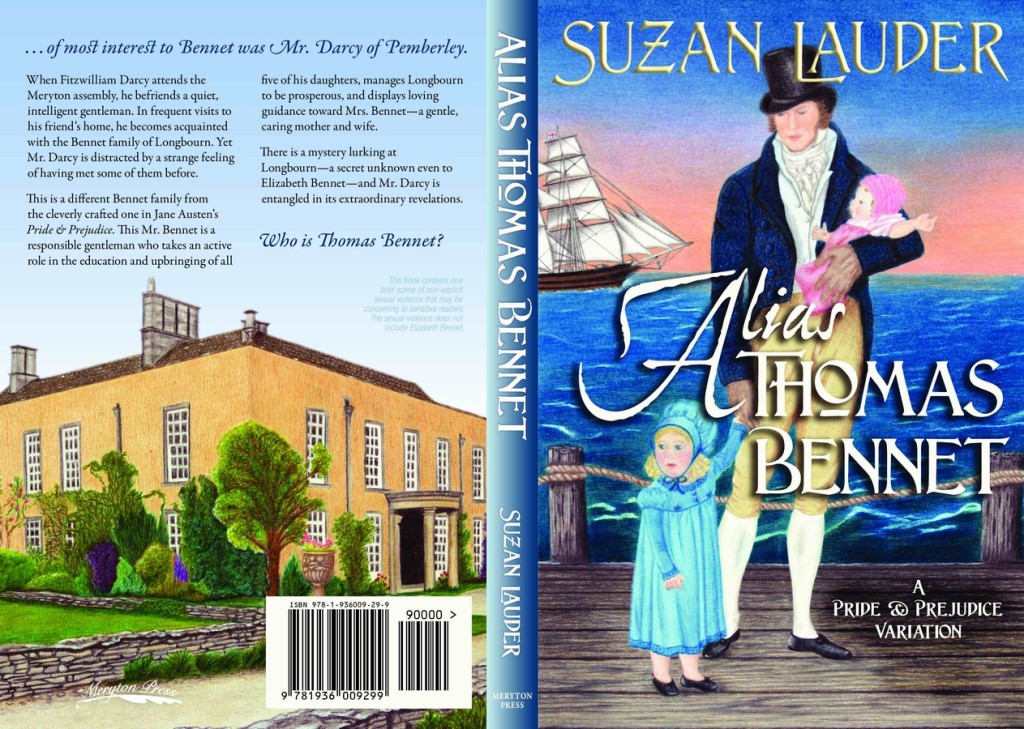 Alias Thomas Bennet by Suzan Lauder
Book Club Questions
1. Alias Thomas Bennet is inspired by Jane Austen's Pride and Prejudice and follows its general plot line, which in Fan Fiction is referred to as "canon." Discuss the differences between "canon" and Alias Thomas Bennet. Do you agree with how the changes have been made? What could be done differently?
2. Outside of this book, Fan Fiction encompasses almost every area of storytelling in our culture: from The X Files to Mulan, Little Women to Wolverine, the online community of re-writes is immense. Discuss your familiarity and reactions to the idea of Fan Fiction. What other examples of Fan Fiction are you aware of? (Hint: famous trilogy based on Twilight!)
3. Maria Lucas is a minor character in the original Pride and Prejudice. What do you think of her role in Alias Thomas Bennet? Discuss her motivation and the societal aspects that compelled her.
4. A mature scene told from Darcy's point of view has been controversial with readers. How would this differ if it was presented by an omniscient narrator as in most mature novels? Do you think it would be different if it was not a fantasy, but a sex scene? What is your reaction to the concept that Darcy ultimately decided to propose because of his desire? Do you think there might be some element of that in Pride and Prejudice?
5. The story begins with a series of flashbacks. Talk about your reaction to the exposure of information in the flashbacks, your understanding of them, and your suspicions as they evolved with the information in each vignette. Discuss how close your conjecture was to the exposé in chapter 8 and 9.
6. Wickham is a particularly evil villain in this adaptation. Some might criticise this as a ploy to victimize the heroine in order to add importance to the role of the hero. What is your view? What do you think about the outcome for him in this book? What do you think about Elizabeth's reactions?
7. What is your impression of Fanny and Thomas Bennet/Lord Shelton? Do you think they are over-played, and the story should be more about Elizabeth and Darcy, as in Pride and Prejudice? Why?
8. In canon, Fanny Bennet is flighty and distractible. In Alias Thomas Bennet, it's implied she suffers from PTSD. What do you think of this possibility? Why or why not is it a plausible explanation for her canon personality?
9. Discuss what life would have been like on a sailing ship for a month with small children, eating only hard tack (cracker-like bread) and gruel.
10. Some readers love the gown descriptions, and some hate them. What do you think?
11. Discuss what it might have felt like for Elizabeth and Jane to suddenly become the focus of society, when before, they were unknown. What do you think of this class structure issue? How does it compare with how people are judged today? What are the similarities and differences?
12. What did you like best about this novel? What would you change?
~~~
Please share any special thoughts that came up as you read this list, as I love feedback, and other readers would love to hear about it as well!